My Organization
Gaslit Nation
Reach
Downloads per Episode

15,000

Verified by Libsyn
Advertise on this Podcast
Please complete the form below and an ad sales professional will reach out to you.
Description
Sarah Kendzior and Andrea Chalupa are experts on authoritarian states who warned America about election hacking years before 2016. Here, they take a deep dive on the news, skipping outrage to deliver analysis, history, context, and sharp insight on global affairs.
Advertisers We've Worked With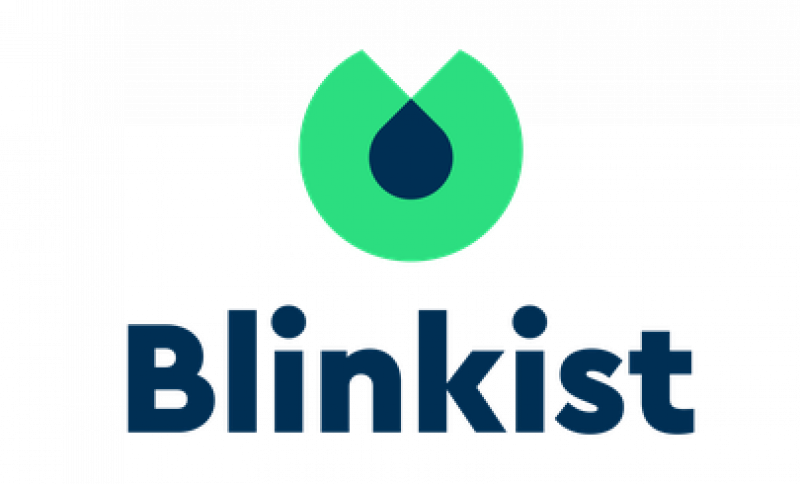 Podcast Information
About the Host
Host Name: Sarah Kendzior and Andrea Chalupa
Host Residence Country: United States
About Sarah Kendzior:

I am a writer who lives in St Louis, Missouri. I am best known for my best-selling essay collection The View From Flyover Country, my reporting on political and economic problems in the US, my prescient coverage of the 2016 election and the Trump administration, and my academic research on authoritarian states in Central Asia.

In August 2013, Foreign Policy named me one of "the 100 people you should be following on Twitter to make sense of global events". In October 2013, St. Louis Magazine profiledme as one of 15 inspirational people under 35 in St. Louis. In September 2014, The Riverfront Times named me the best online journalist in St. Louis. In June 2017, St Louis Magazine named me the best journalist in St. Louis.

In addition to working as a journalist, I am a researcher and scholar. I have a PhD in anthropology from Washington University in Saint Louis (2012) and an MA in Central Eurasian Studies from Indiana University (2006). Most of my work focuses on the authoritarian states of the former Soviet Union and how the internet affects political mobilization, self-expression, and trust.

About Andrea Chalupa:

I was born and raised in Davis, California, and currently live in Brooklyn, New York. After graduating from the University of California, at Davis with High Honors in History, with a focus on Soviet History, I studied Ukrainian at the Harvard Ukrainian Research Institute and the International School of Ukrainian Studies in L'viv, Ukraine. As a journalist, I cut my teeth in the newsrooms of Conde Nast Portfolio and AOL Money & Finance, and have written articles and columns for The Daily Beast, Forbes, TIME, and The Atlantic. Since 2004, while finishing my History thesis on the role of religion in Ukraine's independence movement at the fall of the Soviet Union, I began dreaming up a screenplay that would take me fifteen years to research, write, and produce. That screenplay became MR. JONES, directed by three-time Academy Award-nominee Agnieszka Holland and starring James Norton, Vanessa Kirby, Peter Sarsgaard, and Joseph Mawle as George Orwell. Much of the research for the film was compiled into my book Orwell and The Refugees: The Untold Story of Animal Farm, which has been taught in classrooms in Canada and Ukraine through the genocide education program Orwell Art.

When I was growing up in Northern California, my grandfather Olexji was the world to me. Born in Donbas, a region in eastern Ukraine currently being invaded by Russia, my grandfather witnessed the Russian Revolution fought on his family farm as a small boy; survived the Holodomor, Stalin's genocide famine that killed an estimated 4 to 7 million people; and as a young father was arrested and tortured by the Soviet secret police during Stalin's purges. Shortly before he passed away at the age of 83, my grandfather wrote down his life story, showing the events Orwell allegorized in Animal Farm through the eyes of a survivor.

It was for my grandfather and the countless others who suffered under the Soviet regime that I wrote and produced MR. JONES. The idea first came to me in my final year of university and followed me to Ukraine after college and to a road trip through Wales shortly before my wedding, and many research trips for several years after. I wanted to tell a story that would honor the millions of victims of Stalin, who has been resurrected under Putinism as a great hero, and expose how Kremlin propaganda works - sometimes with the help of corrupt Western journalists and political leaders. The history of Stalin's genocide is told through this short documentary I was asked to write, director, and produce for genocide education by the Holodomor Research and Education Consoritum at the University of Alberta. It features interviews with the Pulitzer Prize-winning historian Anne Applebaum, author of Red Famine: Stalin's War on Ukraine and Gulag: A History; Yale University's Timothy Snyder, author of Bloodlands: Europe Between Hitler and Stalin and On Tyranny: Twenty Lessons from the Twentieth Century; Harvard University's Serhii Plokhy, author of The Gates of Europe: A History and The Last Empire: The Final Days of the Soviet Union, Stanford University's Norman Naimark, author of Stalin's Genocides, and other leading historians on this period. You can watch the documentary, called Stalin's Secret Genocide.

As surreal as this journey has been against the backdrop of growing authoritarianism around the world, I met along the way brave human rights activists and journalists who continuously restored my faith. In January 2014, I helped launch #DigitalMaidan, a hashtag of the revolution in Ukraine; #MarchForTruth, a nationwide protest on June 3rd, 2017 demanding transparency and accountability in the Russia investigation, and helped lead a crowdfunding campaign to turn an oligarch's abandoned private zoo in Ukraine into an animal refuge.

Over the years, I have spoken about Ukraine and Russia in the World Forum for Democracy at the Council of Europe, the Personal Democracy Forum at New York University, the National Press Club in Washington, DC, the National Arts Club in New York City, and went on a two-week university lecture tour of Canada, including McGill University, Carleton University, and the University of Toronto.
Average Episode Length
1-1.5 Hours
Audience Demographics
Audience Percent by Country
| | | |
| --- | --- | --- |
| United States | | 85% |
| Canada | | 6% |
Education
| | | |
| --- | --- | --- |
| High School | | 0% |
| Some College | | 0% |
| Bachelors | | 50% |
| Masters | | 50% |
| PHD/Doctorate | | 0% |
Age
12-17
0%
18-24
0%
25-34
0%
35-44
100%
45-54
0%
55-64
0%
65+
0%
Median Age: 40
Income
Less than $40k
0%
$40k-$60k
0%
$60k-$80k
50%
$80k-$100k
50%
$100k-$150k
0%
$150k+
0%
Median Income: $80,000
Can't find the right show? Contact our
sales team
for our full inventory.